25 of the Best Pomegranate Recipes
Pomegranate is one of my favorite seasonal fruits because it is colorful, delicious and packed with antioxidants. Today, I'm sharing 25 of the best pomegranate recipes from some of my favorite bloggers.
I'm always amazed at home many people have never tried pomegranate. Not only do I love the tart juicy flavor of the pomegranate seeds, but it adds a beautiful element to any dish. Unsure of how to use a pomegranate? Try one of these pomegranate recipes. 
Bulgar Wheat Salad with Pomegranate and Walnut
Pomegranate Glazed Skirt Steak Tacos
White Chocolate Pomegranate Cookies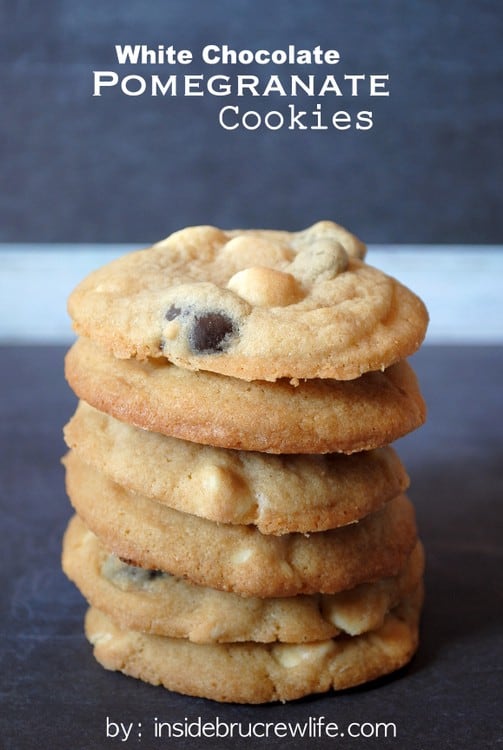 Butternut Squash Pomegranate Quinoa
Pomegranate Citrus Quinoa Salad
Mini Chocolate Pomegranate Bundt Cakes
Couscous Salad with Pomegranate Seeds
Kale Salad with Pomegranate and Persimmon
Vanilla Pomegranate Oatmeal Cookies
Champagne Cupcakes with Pomegranate Champagne Frosting
White Chocolate Pomegranate Vanilla Cake
Crispy Crab Cakes with Pomegranate Salsa
Black Bean, Pomegranate and Avocado Salsa