This Taco Pizza recipe is the perfect mash-up for nights when you can't decide between tacos or pizza!
Hi friends! Danae from Recipe Runner and I'm here to share my monthly guest post. Today I'm sharing one of my favorite foods to make and eat, pizza! Next to pizza, tacos are my other favorite food so it only made sense to combine the two and make this homemade taco pizza. The Mexican pizza recipe is made with your favorite fresh taco toppings and is great for pizza night!
Generally I share taco recipes on Tuesday for taco Tuesday and pizza on Friday for pizza Friday. I have no idea why we have dedicated days for specific foods, but if it means I get to eat pizza and tacos every week I'm okay with that! Today though since this is a mash-up of the two, I figured it needed its own special day. What should we name it? Pico Wednesday? Tacza Wednesday? I'll stop now.
Whatever you want to call it there is one word to describe this taco pizza recipe and probably a word I use too much when I talk about food, DELICIOUS! I need to keep a thesaurus around so I can look up new adjectives to describe how good food tastes. This homemade taco pizza is great for a weeknight family dinner because in general most people like pizza and tacos…I actually don't know anyone who doesn't.
If you're craving traditional tacos, try our easy Slow Cooker Chicken Tacos (only a few ingredients) or our Butternut Squash, Black Bean and Kale Tacos (a fun twist on veggie tacos).
How to make taco pizza
The pizza starts with a basic crust which you can make yourself or purchase the dough like I did because I was short on time. Instead of a sauce I mashed up a can of black beans with some jarred salsa and a couple of Mexican spices, essentially making my own version of refried beans. On top of the beans was of course some cheese and then seasoned ground beef. If beef's not your thing go ahead and use ground turkey or skip the meat and keep it vegetarian. The pizza is then topped with all of the usual taco toppings, more cheese, lettuce, tomatoes, black olives, green onions, salsa and sour cream, or in my case plain Greek yogurt. If you're looking for a new spin on tacos or pizza then this Taco Pizza is the perfect mash-up for you!
Taco pizza toppings
Crumbled Ground Beef
Black Beans
Cheese
Lettuce
Tomatoes
Green Onions
Black Olives
Salsa
Cilantro
Sour Cream or Greek yogurt
Substitutions
To make this taco pizza vegetarian or vegan, omit the beef and use vegan cheese.
Use shredded cooked chicken breast instead of the cooked ground beef.
To make it gluten free, use a gluten free pizza crust.
We featured this Mexican pizza recipe on our clean eating easy weeknight meal plans. If you love meal planning or want to stay up to date on all of our recipes, sign up for our newsletter.
Taco Pizza Recipe
This Taco Pizza recipe is the perfect mash-up for nights when you can't decide between tacos or pizza!

Ingredients
For the crumbled ground beef:
1/2 pound lean ground beef
1 teaspoon chili powder
1/2 teaspoon ground cumin
1/4 teaspoon garlic powder
kosher salt and ground pepper
For the mashed black beans:
15 ounce (can) black beans rinsed and drained
1/3 cup jarred salsa
1/4 teaspoon chili powder
1/4 teaspoon ground cumin
Other ingredients for the pizza:
1 pound pizza dough
1 cup shredded Monterey Jack cheese
1/2 cup shredded sharp cheddar cheese
chopped lettuce, tomatoes, green onions, black olives, salsa, cilantro and plain Greek yogurt or sour cream
Instructions
To make the crumbled ground beef, in a large skillet over medium high heat add the ground beef. Use a wooden spoon or spatula to break up the beef into small crumbles. Season the beef with the spices, salt and pepper. Cook the beef until it is done then pour it onto paper towels if there is any excess grease.

To make the mashed black beans, in a bowl mash together all of the ingredients with a potato masher until desired consistency is reached.

Preheat oven to 475 degrees. Stretch or roll the pizza dough out onto a prepared pizza stone or baking sheet lined with parchment paper and sprinkled with cornmeal. Spread the mashed black beans evenly on top of the pizza dough. Sprinkle half of the shredded cheese over the beans. Top with the crumbled ground beef and the rest of the shredded cheese. Bake the pizza on the middle rack of the oven for 10-12 minutes or until the crust is golden brown and the cheese is melted and bubbly. Remove from the oven and top with any or all of the listed toppings.
Nutrition Information
Calories:
190
, Fat:
11.5g
, Cholesterol:
37.6mg
, Sodium:
248.8mg
, Potassium:
185.3mg
, Carbohydrates:
9.8g
, Fiber:
2.5g
, Sugar:
0.9g
, Protein:
12.1g
*Nutritional information is an estimate. Please consult a doctor or nutritionist for the most accurate nutritional info.
Course: Main Course
Cuisine: American
Keyword: taco pizza recipe
Kitchen tools needed to make this homemade taco pizza recipe
More Pizza Recipes
Spinach Bacon Artichoke Flatbread Pizza
Chicken Bacon Ranch Mini Pizzas
Sausage, Apple and Thyme Breakfast Pizza
Connect with Danae: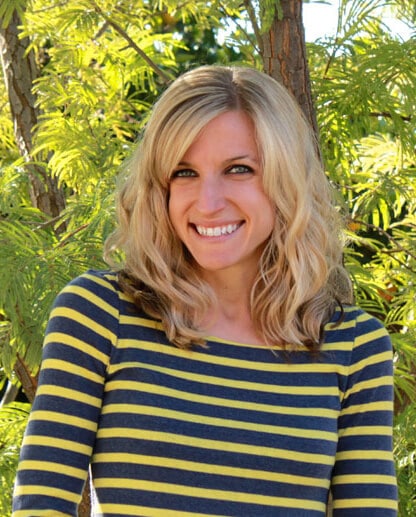 Blog | Facebook | Twitter | Instagram | Pinterest
IF YOU TRY THIS RECIPE, DON'T FORGET TO LEAVE A REVIEW BELOW AND THEN SHARE A PHOTO AND TAG @SPOONFULFLAVOR ON INSTAGRAM. 
This post contains affiliate links.