Check out a collection of our favorite clean eating recipes including recipes for breakfast, lunch, dinner and meal prep. Chicken recipes are always popular so we highlighted them in the list too. You will find recipes packed with nutrients and the freshest flavors.
Are you ready to kick start 2019 with even more delicious clean eating recipes? We rounded up some of our favorite clean eating recipes from around the web and share a little about why we love each one. Below you will find clean eating breakfast recipes, clean eating dinner recipes, clean eating chicken recipes (since chicken recipes are some of our most popular) and even clean eating meal prep recipes. Try one or try them all. You will not be disappointed!
Clean eating breakfast recipes
Start your day off right with clean eating breakfast recipes packed with nutrients and flavor.
Sweet Potato Toast – 6 Ways – Create your own unique combination of flavors with sweet potato toast. Top toasted sweet potato with avocados, eggs, fruit, nuts, greens and more.  Try a different combination every single day. The options are endless!
Banana Berry Crunch Baked Oatmeal – Baked oatmeal is one of our favorite breakfast recipes (and yours too since it's consistently rated one of the top recipes on this site)! We use maple syrup and coconut milk with fresh fruit and nuts. Use any kind of milk and any combination of fresh fruit.
Cinnamon Sweet Potato Almond Butter Smoothie – Forget boring smoothies with this cinnamon sweet potato almond butter smoothie. It's packed with protein and fresh ingredients so it tastes great. Use your favorite type of nut butter in this recipe.
Mexican Breakfast Salad – Who says you can't have salad for breakfast? Eat this salad packed with greens, sweet potato hash, egg and fresh cilantro for breakfast, lunch or dinner!
Healing Cranberry Smoothie – Grab some fresh or frozen cranberries and mix up this healing cranberry smoothie! A splash of fresh orange juice creates a smoothie packed with freshness and flavor.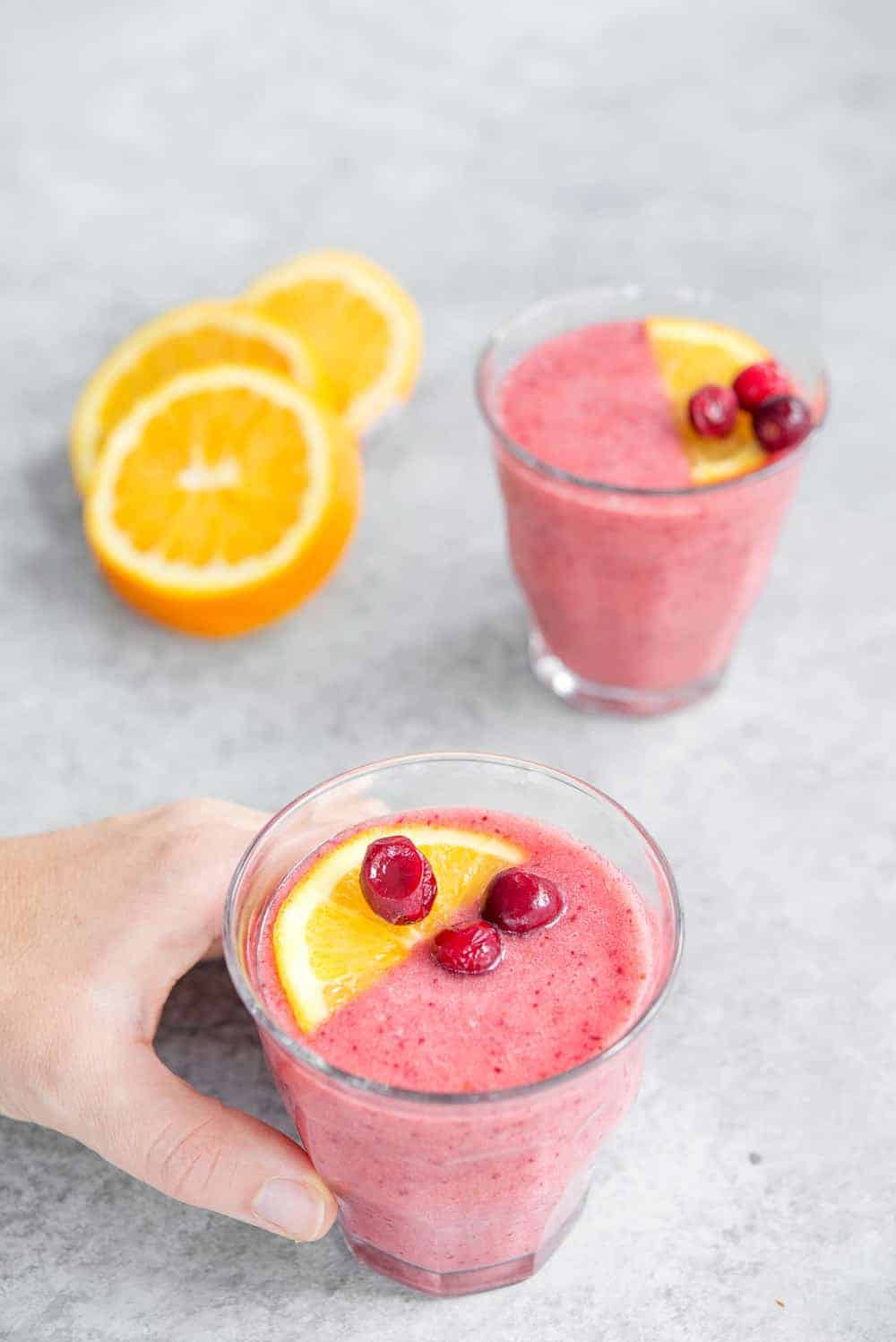 Apple Cinnamon Baked Oatmeal Cups – Are you looking for an easy breakfast that you can enjoy on-the-go? Baked oatmeal cups are the perfect clean breakfast or snack. They are even great for kids too.
More healthy breakfast recipes…
Healthy Breakfast Casserole – Make breakfast casseroles in advance and enjoy them throughout the week. Combine turkey, artichoke and spinach to create this delicious breakfast casserole.
Moroccan Baked Eggs with Chickpeas – Another delicious clean breakfast recipe packed with protein and flavor. It's a great choice for brunch or even dinner.
Clean eating dinner recipes
When it's time for dinner forget take out and try some of our favorite clean eating dinner recipes. Many of these healthy recipes are perfect for the entire family. Best of all, most of them taste great as leftovers so you can reheat for lunch or dinner. Try a few and then let us know which one if your favorite.
Instant Pot Turkey Sweet Potato Chili – Are you craving something hearty and packed with nutrients? Our Turkey Sweet Potato Chili makes an appearance on our dinner menu often. Best of all, it's made in the Instant Pot so it's quick and easy.
Asparagus Tomato Salad – A recipe that is hearty, filling and delicious is perfect for dinner. Combine shaved asparagus and other fresh veggies to create this fresh meal. It's topped with a lemon vinaigrette and fresh Parmesan cheese, if desired.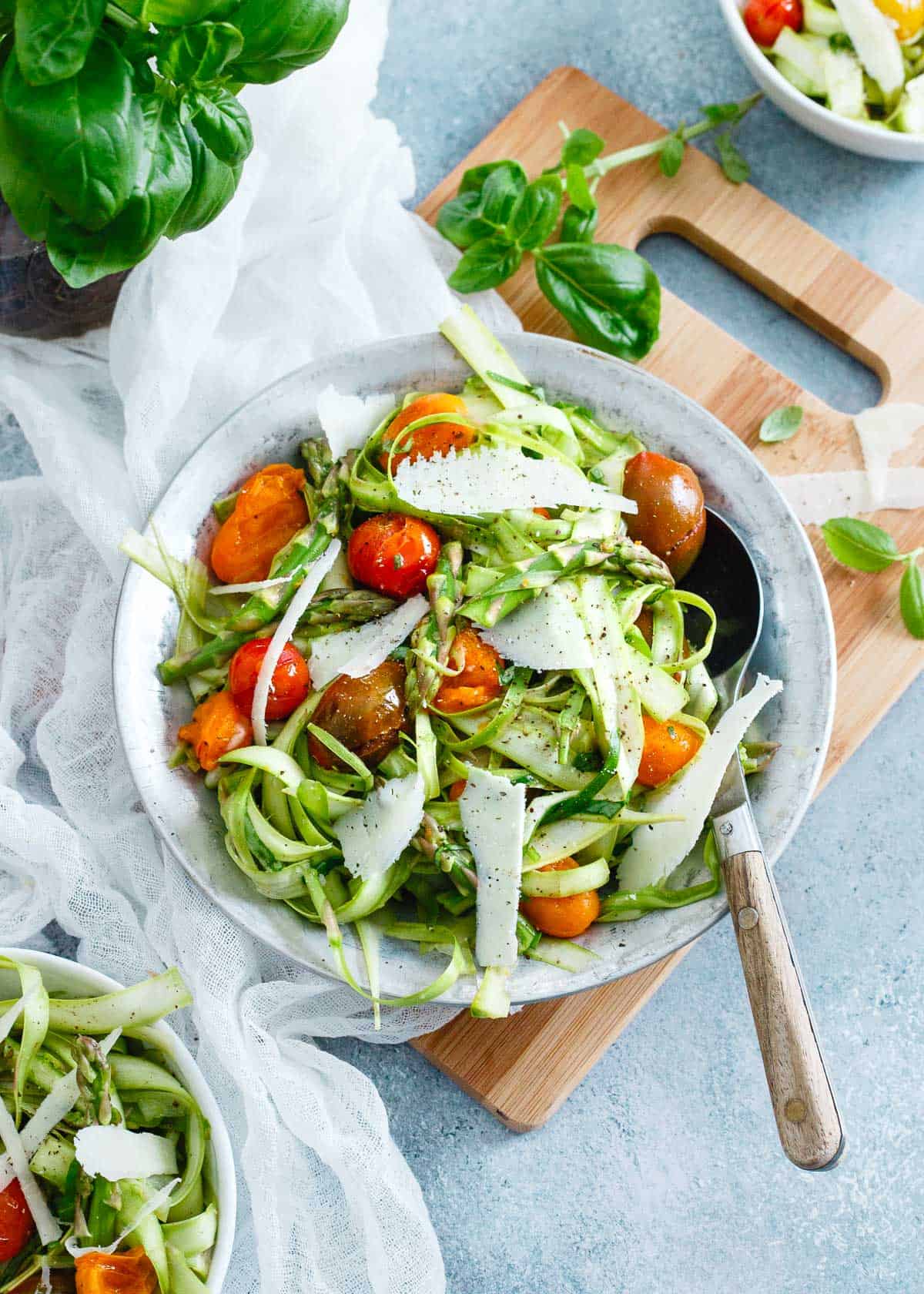 Garlic Sesame Chicken Stir Fry is one of our absolute favorite dinner recipes. Everything cooks in the skillet to make clean up easy. The garlic sesame sauce is packed with flavor and completely irresistible.
Lemon Pepper Tilapia Sheet Pan Dinner – Fish is great for dinner because it's clean and cooks quickly. This entire meal cooks on one sheet pan too.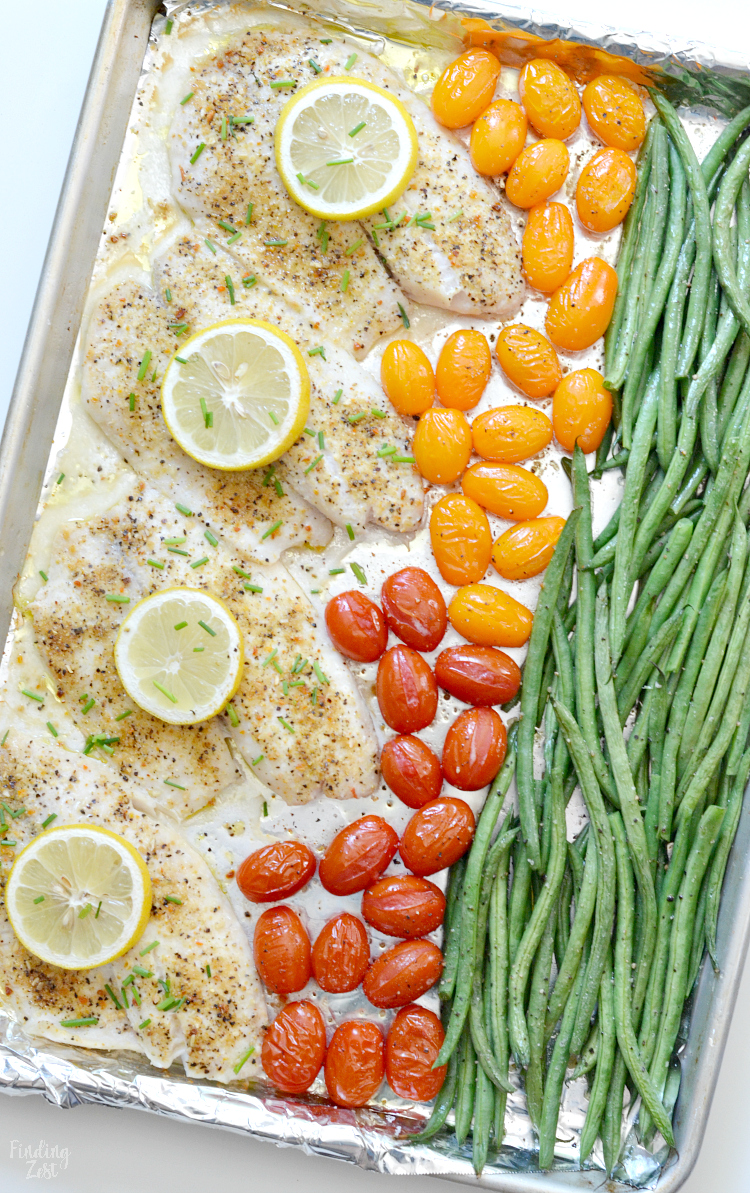 Veggie Fajita Stuffed Sweet Potatoes – Everyone loves stuffed sweet potatoes! Pile them with your favorite fajita fillings including guacamole and cilantro.
Restorative Vegetable Broth with Bay Leaf and Peppercorn – Get your body back on track to clean eating with this restorative vegetable broth with bay leaf and peppercorn. Serve it warm or freeze for future use.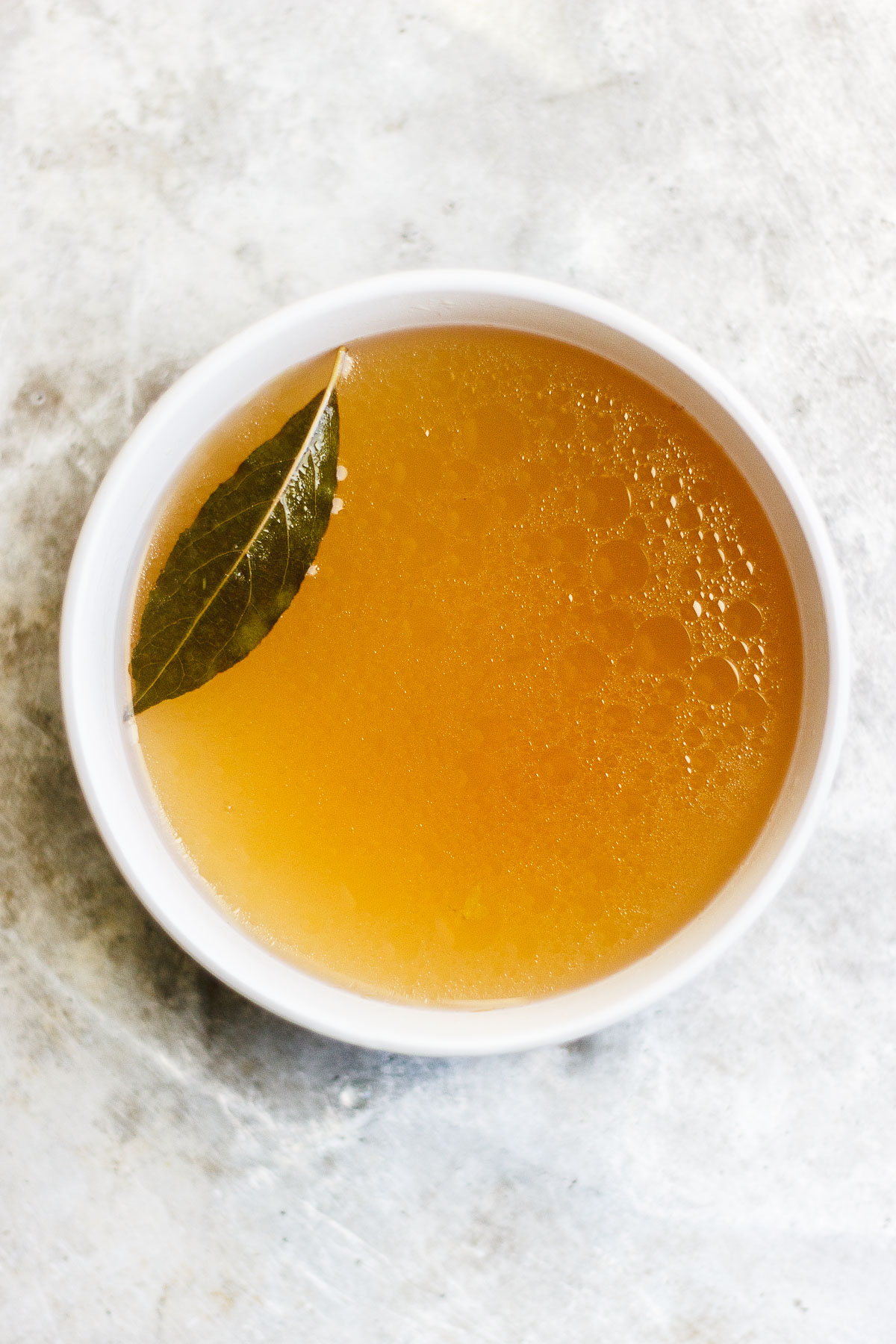 Zucchini Noodle Pad Thai Salad with Sesame Peanut Dressing – This isn't your typical boring salad! The sesame peanut dressing is so good you will want to eat it on everything!
Even more dinner recipes…
Chipotle Shrimp Jicama Tacos – Enjoy taco night with these shrimp tacos made with a chipotle seasoning and topped with jicama pineapple salsa. You can never go wrong with tacos and these are a great way to eat clean.
Grilled Broccoli with Charred Lemon Parsley Sauce – Grilled broccoli is an easy nutrient-rich vegetable for dinner. Serve it with the charred lemon parsley sauce and you create a delectable side dish for dinner that you will want to make again and again.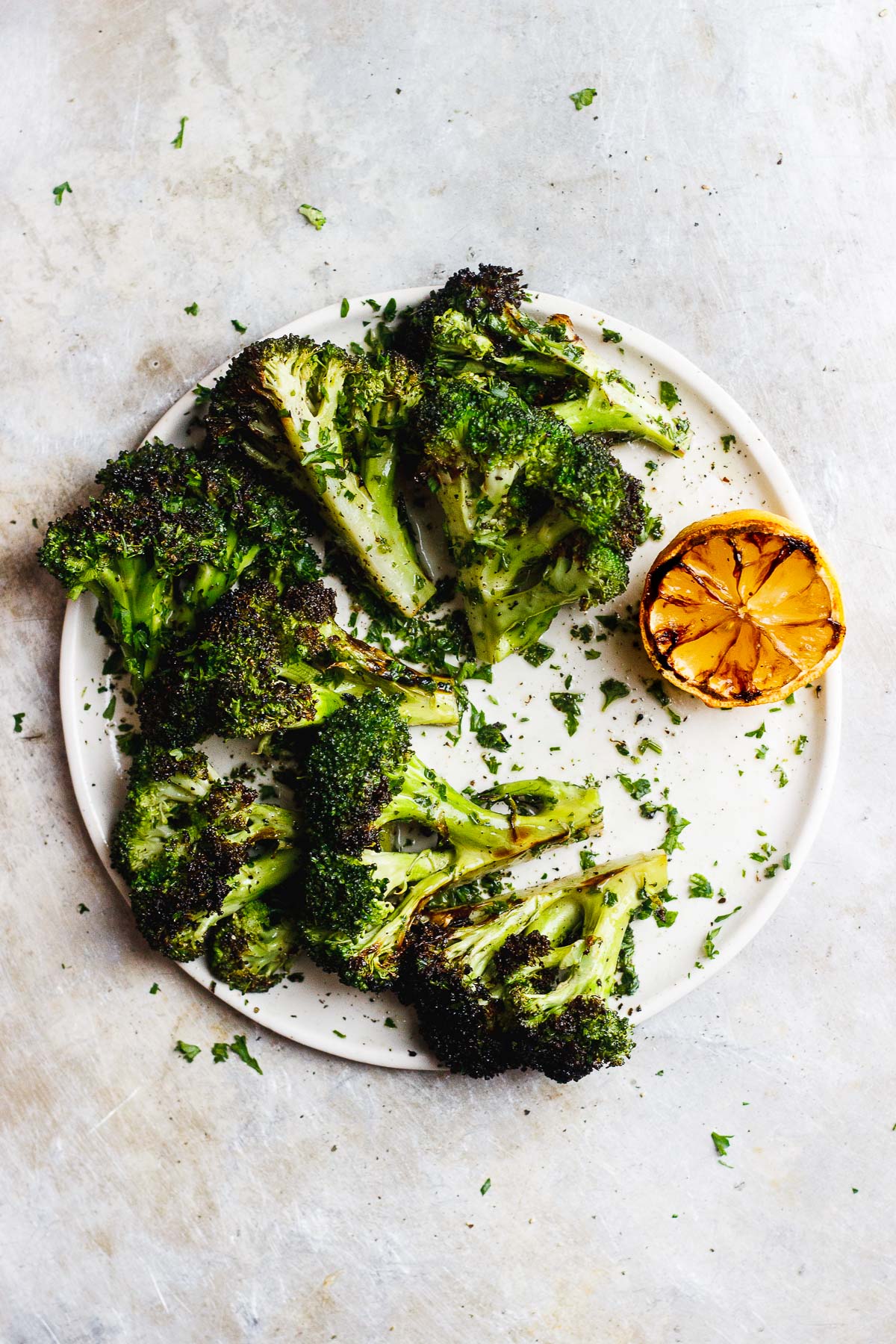 Sweet Potato and Black Bean Quinoa Bowls are quite possibly the best recipe on this site. They are made with ingredients that are good for you and the flavor is amazing. A few simple ingredients creates a dish that is packed with so much flavor.
Cauliflower Rice Tabouleh – Are you looking for a new way to eat cauliflower rice? This tabbouleh is a must for lunch or dinner. It's a low carb, grain-free twist on a classic dish.
Easy White Bean and Kale Soup – Soup is always a great choice for dinner! This one is packed with kale and other fresh veggies to create a hearty meal worth sharing.
Instant Pot Beef Stew – Because you can never have too many comforting recipes, this beef stew is one that you will want to make all winter long. It's low carb and packed with flavor. It also cooks in an Instant Pot to make prep and clean up easy.
And even more clean eating dinner recipes….
Easy Broccoli Cheese Soup – Broccoli Cheese Soup is the perfect comfort food. It's made with only a few ingredients and satisfies your craving for comforting soup.
Black Sea Bass with Zucchini Noodles – Another easy dinner recipe, this black sea bass with zucchini noodles is crisp, fresh and wholesome. Enjoy this clean dinner recipe any day of the week.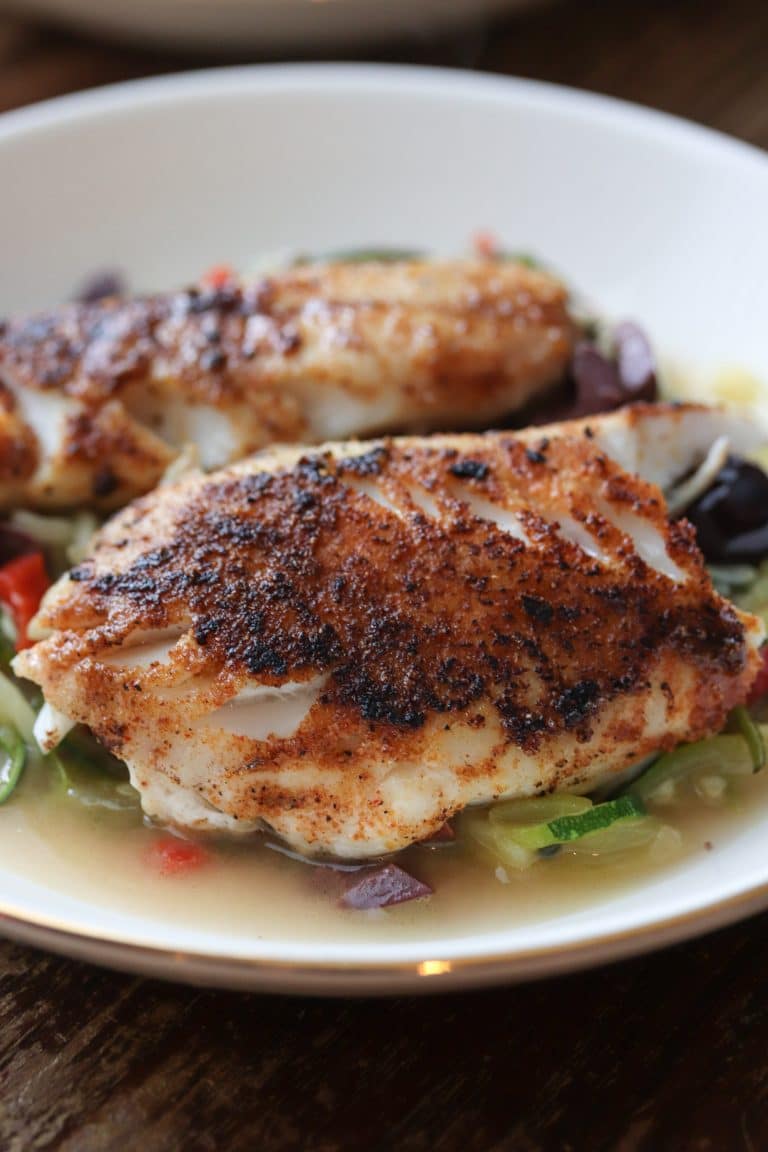 Clean eating meal prep recipes
Eating clean is easy when you meal prep. Thankfully, a lot of the recipes can be reheated throughout the week. Here are a few of our favorite clean eating meal prep recipes.
Cilantro Lime Chicken Fajitas – We love chicken fajitas and these are made with cilantro and lime to create a fresh crisp flavor you will love. Serve with tortillas or on their own.
Baked Lime Chicken – Another meal prep chicken because we love the protein! These bowls couldn't get any easier and they are so good.
Mediterranean Stuffed Peppers – These stuffed peppers are full of goodness. They can be prepped in advanced, covered and then baked just prior to serving. Or you bake them and then reheat just prior to eating. They taste great reheated as leftovers for lunch or dinner.

Apple Cinnamon Baked Oatmeal – Baked oatmeal is the best thing to meal prep. Bake a batch on Sunday and then reheat throughout the week. It's that easy!

Clean eating chicken recipes
While many of the recipes above include chicken, we rounded up a few more of our favorites. Chicken recipes are are a great way to eat protein and enjoy hearty goodness for lunch or dinner.
Asian Chicken Meatball Lettuce Wraps – Another one of our absolute flavor recipes, these meatball lettuce wraps are made with a tangy asian sauce, mango cabbage slaw and crisp crunchy lettuce.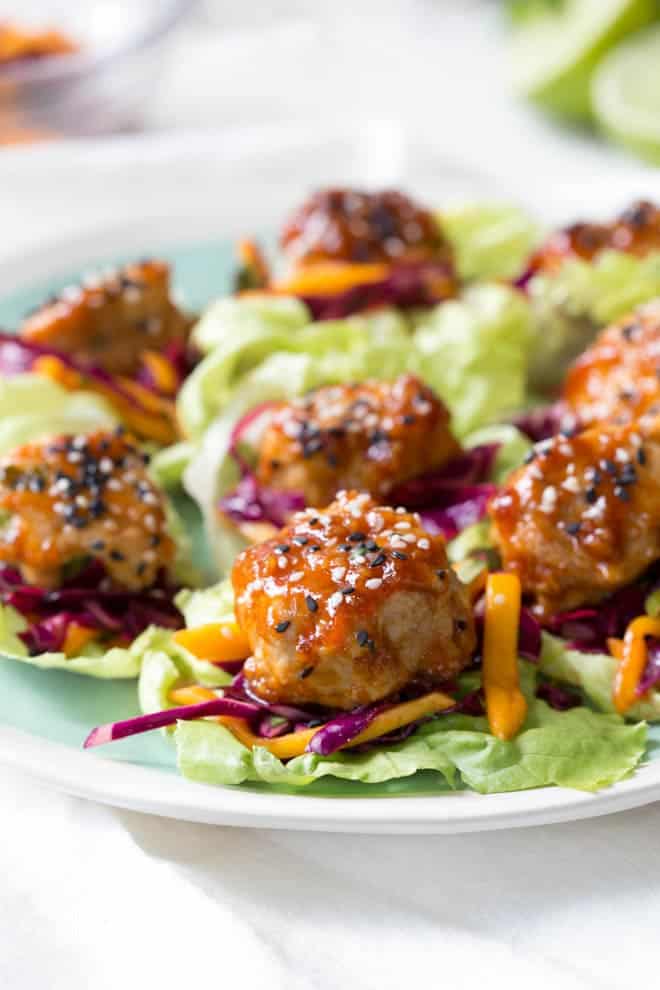 Chicken and Sweet Potato Stew – Sweet potatoes are one of our favorite clean eating vegetables. They are packed with nutrients and add flavor to every meal. This stew is so flavorful thanks to the bacon and chicken.
Firecracker Pineapple Chicken – Who wouldn't love the combination of chicken and pineapple? Cook it together in one skillet with a spicy sauce to create a clean and delicious dinner recipe.
Grilled Cumin Chicken with Peach Salsa – Grilled chicken with fresh salsa is a favorite any time of the year. Use mango, apples or any of your other favorite fruits when peaches are out of season.
Paleo Orange Chicken – This healthier twist on orange chicken is too good to resist. Serve it with cauliflower rice for a hearty meal any day of the week.
Slow Cooker Coconut Lime Chicken Soup – This recipe does everything right. It combines coconut lime flavors in a chicken soup that is made in the slow cooker!
One Pan Chicken Sausage with Roasted Vegetables and Apples – We make this recipe at least once a week. It's quick and easy and you can substitute other vegetables in your fridge.
Now that we've shared my favorite easy clean eating recipes, share your favorite recipes in the comments below. We are always looking for clean eating breakfast, lunch or dinner recipes!
IF YOU TRY THESE RECIPES, DON'T FORGET TO SHARE A PHOTO AND TAG @SPOONFULFLAVOR ON INSTAGRAM.